For many companies across the world, the internet and other digital technology have totally transformed business operations. For many other businesses, the global Covid-19 situation has forced remote working onto them, meaning they are now relying on potentially unfamiliar technology and internal processes.
However, business can still carry on as usual in many instances - with the likes of team meetings, conferences, sales pitches and even networking events all having the potential to be carried out online. This demand for online meetings has evoked the supply of many different meeting apps and software, meaning that it can be easy to become overwhelmed with the wealth of choice available.
To help you maximise business results and carry out seamless online communication from a remote working space, the digital team at Made in the Midlands has put together a list of our favourite online meetings apps and tips of best practice for using them. Get in touch about our Digital Membership today.
Join.me
- Simple and Effective Screen Sharing
This online meeting app is a sound choice for those who want something simple and effective with no training required. Join.me also brings the added benefit of being web-browser friendly, meaning you don't have to download anything to your computer to use it.
The major drawback here is that, unlike some other apps, Join.me has a paid premium subscription fee. However, a free trial is available, allowing you to weigh up if the extra benefits are worth the cost.
Online training sessions or sales pitches are particularly effective through this application, as you can easily share your screen with multiple participants whilst you talk them through what is going on. This app also brings the functionality of being able to record meetings, share files, join from a mobile device and more.
Google Hangouts
- All-In-One Functionality
Whilst there are many different online meeting applications to choose from, what makes Google Hangouts stand out is that it offers various different utilities in one application. Text and video messages can also be used in this online meeting app.
As well as one-to-one meetings, Google Hangouts also gives you the opportunity to create visual content for your audience and carry out a one-to-many approach to your digital communications. This can be done both through conducting webinars and also recording and sharing content via YouTube.
Some SMEs favour Google Hangouts to carry out their online client meetings, as they can be easily set up through Google Calendar invites and Gmail. However, it is important that yourself and your clients already have a Google Account setup in order to maximise on the benefits of Google Hangouts.
Zoom - The Made in Group App of Choice
Whilst all applications have their benefits and preferred uses, Made in Group advocate Zoom as being the app of choice when it comes to effective, flexible and reliable online meetings for businesses.
Zoom is a great online meeting app for businesses of all sizes and industry, due to its flexibility, being able to scale to fit any user count and budget. This app is equally suitable for an entire team meeting (up to 100 participants) or a one-to-one sales pitch.
In regards to both flexibility and simplicity, Zoom is the obvious choice. This application can be used seamlessly across a variety of platforms, giving you the choice to be able to connect via desktop clients, browsers, conference rooms & mobile devices.
When it comes to a remote working solution that ticks all the boxes, Zoom really is the modern communication service for your dispersed team. Made in Group are currently in the process of bringing a Zoom based functionality to the digital platform for all of our paid members - so watch this space…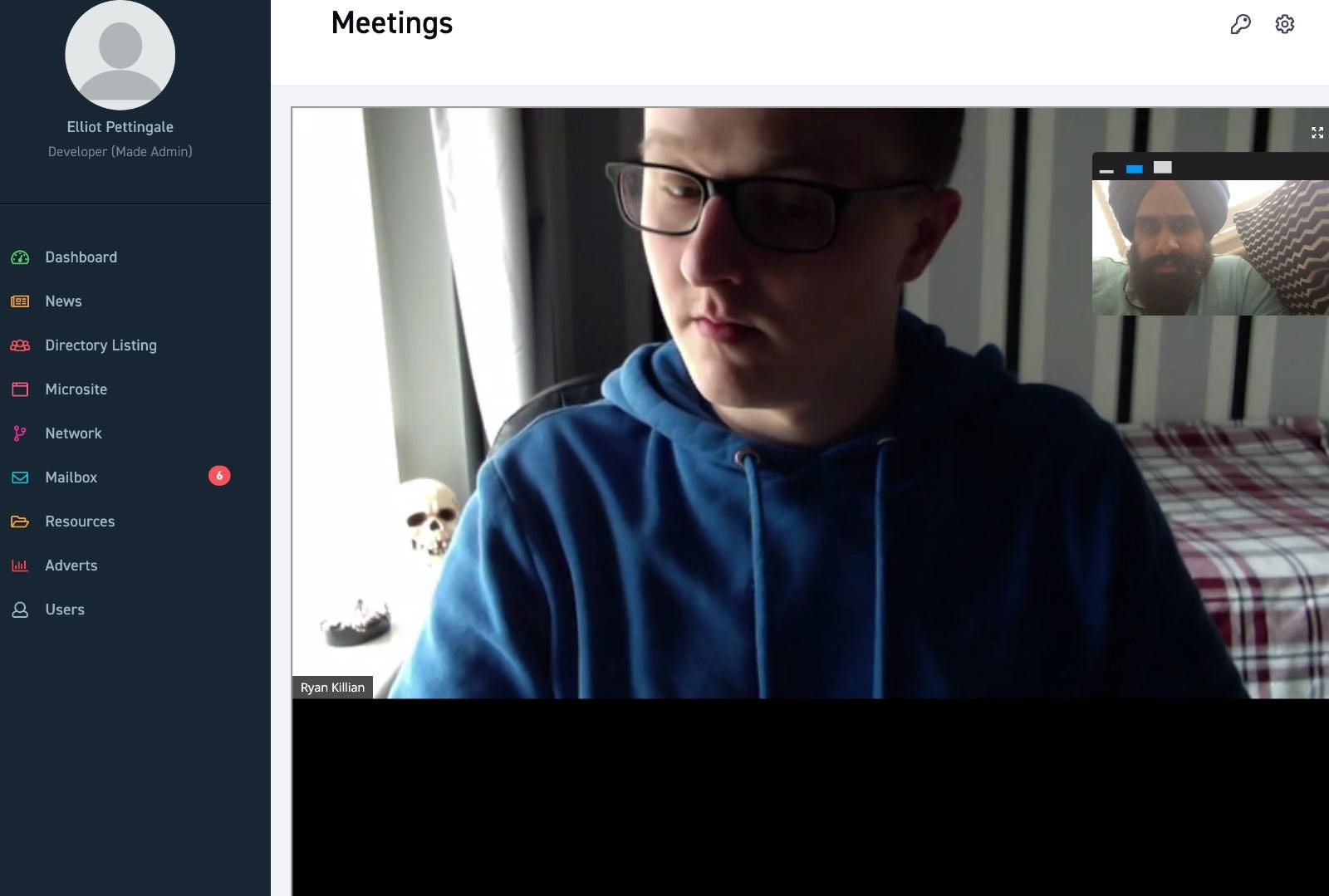 Optimise Remote Working Results with Made in the Midlands
A Digital Membership will give you maximum online industry exposure throughout the region. You will be given the unique opportunity to produce professional content to a tailored group of manufacturing professionals and champion your success stories through a genuine high traffic medium.
Browse Made in the Midlands' range of membership plans today or get in touch for more info.